Our team
Nicole "Nic" Buckley Biggs (LinkedIn) is an environmental social scientist conducting research at the intersection of climate, conservation and agriculture policy. Her doctoral research at Stanford University is focused on climate and conservation solutions on working lands, particularly relevant to carbon markets, solar development, biodiversity, and landowner decision-making. Before Stanford, Nic worked for 8 years in the NGO sector leading high-level environmental initiatives for The Nature Conservancy and the Aspen Institute, including overseeing the Aspen Institute's work on global food security, oceans conservation, China-U.S. climate change cooperation, and African wildlife conservation. Nic previously worked with the management consulting firm L.E.K. in Boston. She received her undergraduate education in anthropology and East Asian studies at Harvard University, and served as President of the Harvard Alumni Group on Food and Agriculture. Nic grew up in rural Pennsylvania and now lives in the San Francisco Bay Area.
Academic publications: https://www.researchgate.net/profile/Nicole_Buckley_Biggs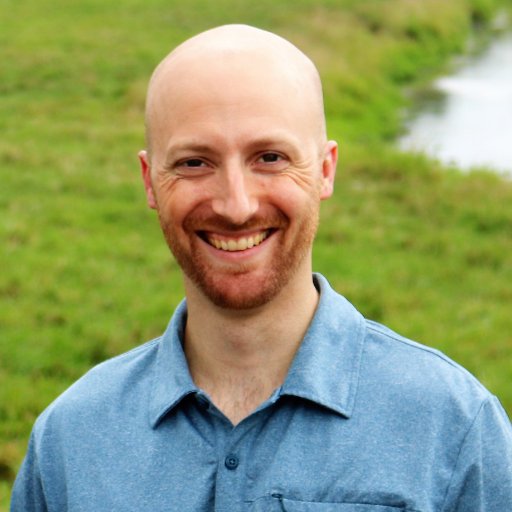 Nicholas Goeser (LinkedIn) is an agricultural sustainability change agent with organizational leadership, sustainability strategy development and research experience in the areas of crop production, nutrient cycling and management, and environmental quality. Nick has served as CEO for the American Society of Agronomy, Crop Science Society of America, and Soil Science Society of America. Nick has held Vice President roles for the National Corn Growers Association and U.S. Farmers and Ranchers Alliance focusing on agricultural productivity, water quality, soil health, climate change and broader agricultural sustainability. He was the first Director of The Soil Health Partnership, a Technology Development Representative with Monsanto and Agronomic Research Manager on a commercial farm bringing over a decade of research and education in the areas of crop production, nutrient cycling and management, and environmental quality. He completed a MS in Agronomy and PhD in Horticulture from the University of Wisconsin. His doctoral research focused on the evaluation of crop productivity, nutrient use efficiency, and nutrient cycling.
Christophe Jospe (LinkedIn) is an innovator in carbon accounting and carbon market design. His work bridges the gap between science, technology, policy, and business opportunities to realize the potential of activities that can reduce or remove carbon from the atmosphere. In 2014, he moved from Columbia University, to co-found the Center for Negative Carbon Emissions at Arizona State University as chief strategist. In 2017, he co-founded Nori, a start-up that launched a carbon removal marketplace initially to help US food and fiber producers monetize the incremental soil organic carbon stock changes from adopting practices to draw carbon out of the atmosphere. He left Nori in the beginning of January 2021 to focus his efforts on building Carbon A List, expanding the breadth of his focus beyond carbon credits, and leverage his knowledge and expertise to contribute to a more holistic approach to advance high impact projects.
Oliver Miltenberger (LinkedIn) is a specialist in ecosystem management and leading researcher in emerging environmental markets. Trained as a computational modeller, he has held positions with the US Geological Survey and NASA and served as fellow or grantee at the National Science Foundation (USA), USAID, Harvard Travellers Program, Colorado School of Global Environmental Sustainability, and German-Australian Climate and Energy College. As a founding consultant, he has worked directly with land managers, program developers, technology platforms, and investors to build protocols and strategy around accessing climate change financing. This work aims to accelerate opportunities that reward climate action outcomes and best practices on working lands.
Oliver is currently a visiting scholar at UC Berkeley and late-stage PhD candidate at the University of Melbourne where he studies the scale-up of climate smart agriculture. He holds a bachelors by honors in environmental studies and masters of science in ecology and international development.
Laurie Muzzy (LinkedIn) was prompted by her first compost pile to study soil and all the life in it. Her work has encompassed viticultural soil surveys to state-level livestock policy, as well as forest and wetland restoration. With experience delivering science-based support to projects in government, private industry, and nonprofits, she is a collaborator, alliance-builder and all-around carbon removal cheerleader. She focuses on bridging the gap between knowing how to solve problems and actually doing it.
Originally from coastal California, she lives in Durham, North Carolina, where her family plays in the local forests and creeks.
Extended Network
Blake Atkerson (LinkedIn) has a decade of experience in the water legal, policy, and regulatory space. He received his Juris Doctorate from U.C. Hastings College of the Law and an LL.M. in Water Law and Policy from McGeorge School of Law. Blake provided legal counsel to Native American tribes and low-income individuals, and regulatory compliance and data analysis support for government entities. Currently he is focused on analyzing water mitigation solutions for the agricultural sector and building data systems for water security analysis. He is a proud father and husband who is passionate about translating complexities into actionable narratives.
Jessie Deelo (LinkedIn) founded Deelo Consulting Services to design and execute sustainable sourcing programs for suppliers and food companies. Building off her career as a commercial farmer, Extension researcher and industry program director, she develops customized, metrics-based impact programs to baseline and advance sustainability outcomes for farmers, suppliers and food companies. With expertise in strategy development and agricultural sustainability, Ms. Deelo develops comprehensive program frameworks to address major sustainability risks and align suppliers and buyers on goals, activities, KPIs, and outcomes to drive measurable change across the supply chain. Ms. Deelo has sector expertise in North American dairy, grains and oilseeds, and organic and regenerative agriculture. She also has experiential knowledge of small- to mid-scale horticultural production. Her graduate school training in International Agricultural Development from the University of California-Davis shapes her approach to supply chain sustainability for global markets.
James Pittman (LinkedIn), is co-founder and Managing Director of Green Hydrogen Capital. He has three decades of experience as an entrepreneur and pioneering in sustainable business, specializing in areas of integrated multiple capital accounting, environmental finance and renewable energy. For the past three years as Principal Consultant of Real Value Group he has worked primarily in emerging sectors of the global hydrogen energy economy, international carbon markets and blockchain-based financial technology. His client services focus on commercialization strategy development, large-scale market making, and private equity fundraising collaborating on successful campaigns up to and exceeding $75 million.
James has founded or helped with launch of more than 8 enterprises, served as a strategic advisor to the Sustainability Accounting Standards Board, the GreenBiz Intelligence Panel, as well as Globescan and SustainAbility, and a trainer for the International Society for Sustainability Professionals, He also taught for 10 years as an Expert Practitioner Faculty for the world's first sustainable business MBA program at Pinchot University.
He holds a MSc with distinction in Ecological Economics from University of Edinburgh, a MA in Whole Systems Design from Antioch University, and Certificates in Business Valuation Modeling and Advanced Corporate and Business Strategy from the Corporate Finance Institute.